CCTV SERVICING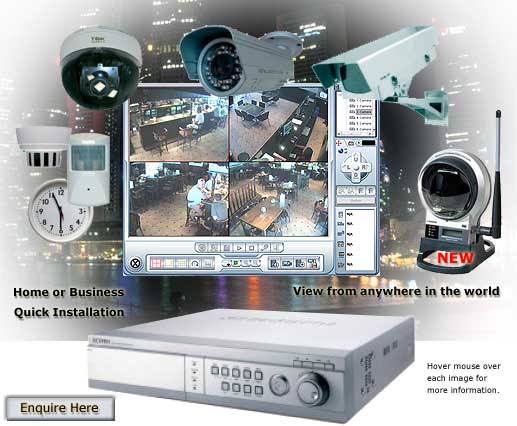 CCTV is great and more so when it is regularly serviced
EAM alarms offers design, installation and maintenance of CCTV systems.

What CCTV Servicing include

1. Check history of CCTV system since last maintenance service
2. Visual inspection of all major CCTV components including cabling & connections where accessible for signs of deterioration or damage.
3. Check all CCTV control equipment (monitors, VCR, DVR, Multiplexer etc.)
4. Check and clean cameras, lenses and housings as necessary.
5. Check lenses for correct field of view and adjust as necessary.
6. Check pictures for correct field of view and adjust as necessary.
7. Check and test remote signalling equipment (where fitted)
8. Check recording and playback quality
9. Check the satisfactory transmission of images to remote centre (where applicable)
10. Repair minor faults where necessary (additional costs may apply)
11. Retrain the users on the use of the CCTV system (if required)
12. Log all test results
13. Return the CCTV system to operational status
14. Printed report




What CCTV Maintenance cost
1x Annual servicing up to 5 cameras excluding parts - Technical Support - CCTV maintenance cost from £55
CCTV Repairs
Inspection call out from £55
WHAT IS CCTV

CCTV means Closed Circuit Television. CCTV system is used to monitor and or record the activities in an area for the purpose of safety and protection of property

WHY DO I NEED CCTV
CCTV helps to protect your business and staff; it is a visible deterrent against theft and vandalism. CCTV can also be useful in home security to monitor and protect the drive and gardens. CCTV footage can be invaluable in the identification and prosecution of the perpetrators of crimes.

What are the features of a CCTV system?
The main features of any CCTV are surveillance, recording and playback. CCTV surveillance enables the viewing of footages from CCTV cameras via one or more CCTV monitors. CCTV recording is the process of storing footages from CCTV cameras on a VCR, Digital Video Recorder, PC or other storage media for instant or future playback and or back up.

How do I choose the right CCTV?
The choice of a CCTV system will depend on your needs and your budget. You would need to consider the cameras and recording media suitable to your requirements. Contact EAM alarms for your CCTV packages

Can I add extra cameras to my CCTV package?

YES. You may add more cameras to your CCTV package at additional costs, please contact us for details.
What guarantee do you give on the CCTV system?
Your CCTV system comes with our standard 12 months minimum parts and labour warranty

Will my CCTV camera see in the dark?
Day/Night Cameras and IR Cameras are capable of seeing in the dark at monochrome mode




contact us 01322 521030